Meet MCK Automatik. Your Local Automation Company.
We provide solutions based on many years of experience tailored to your company needs.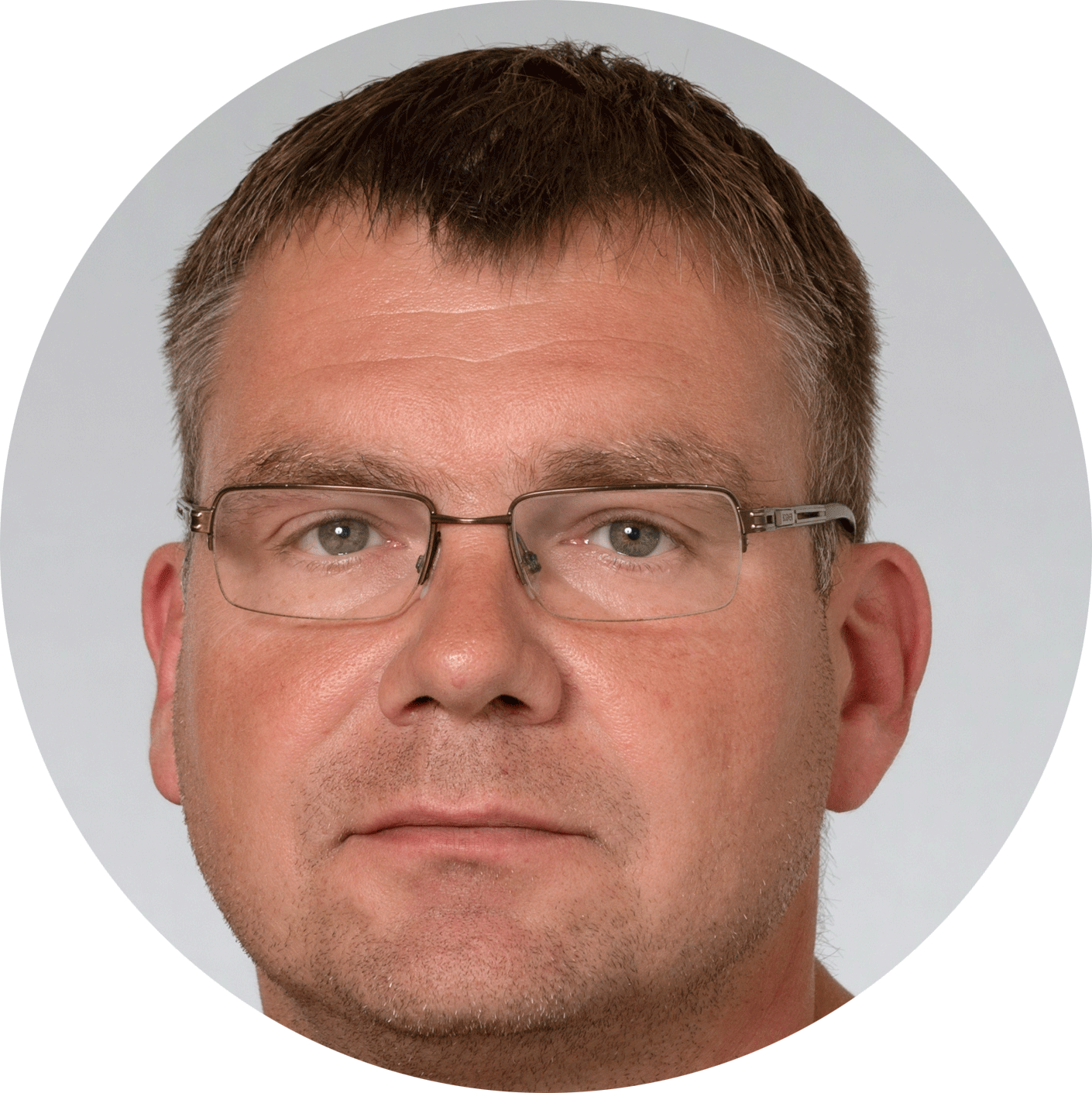 I started in Iceland 1987 as an electrician and worked there installing and repairing: House installation, machine control and large HVAC systems.
2001 I moved to Sweden and worked there for 2 years.
In 2003 I moved to Denmark and started working for TA-Elteknik, 2005 I started working with automation and HMI programming, where we develop and install Taylor made solutions for customers in farming and industrial production.
For 2 years I worked as a Service support technician for Kawasaki robots and got there a useful knowledge for the robotic world that is out there.
I have been working with electrical installation since 1994 in various companies and positions. From installation/home automation over network techniques to administration and project management. For the last decade narrowing in to automation and control. The last 3 years PLC/Scada programming and system integration by MCK automatik.
My goal is, and have always been, to give our customers the best experience and the best solution. Whether it is the small error handling/adjustment job or the complete solution.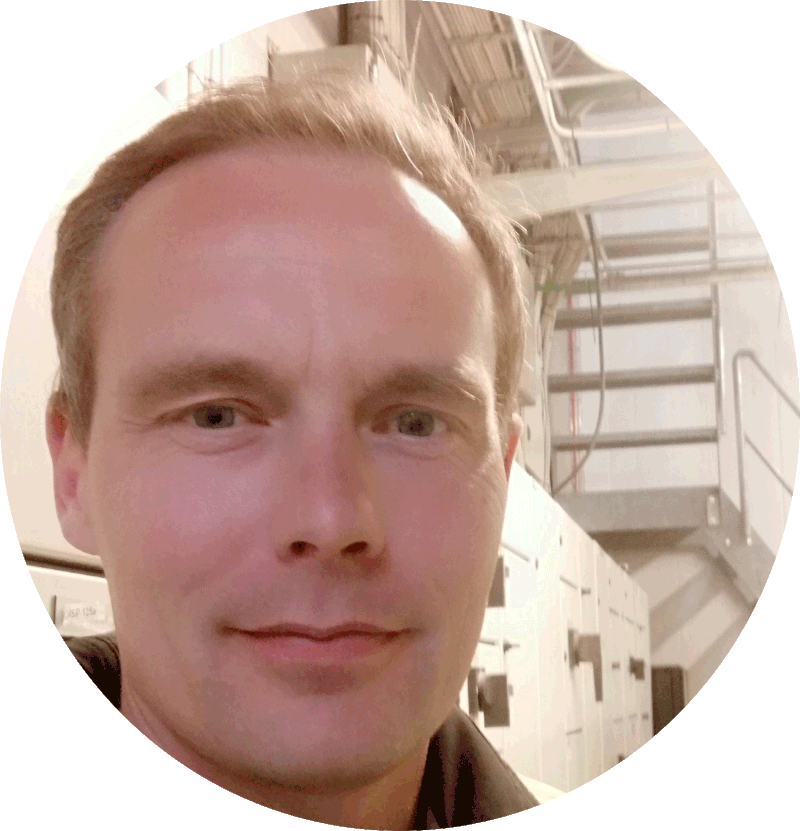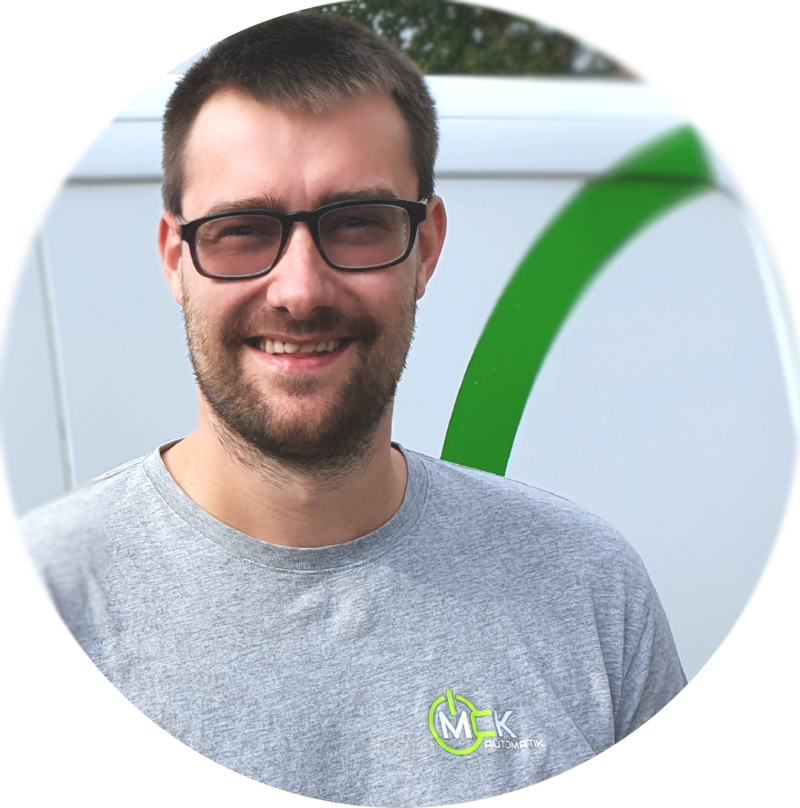 Since February 2021 i have been in the MCK team after completed automatic-technician education at a Siemens/Rockwell house. My competences in Siemens and Rockwell complement the knowhow in the Omron world in MCK automatik. My main strength is beside automation-knowledge my analytic view on tasks and I'm newer afaraid to take a new path to our common goal.
All my working life I've been leading and responsible for work ethic, work security, high quality and speed.
2022 i followed my dream and started a new education as automatic-technician. Since january 2023 at  MCK automatik as adult apprentice.
At MCK automatik i have the opputunity to specialize in PLC programming and advanced control techinique.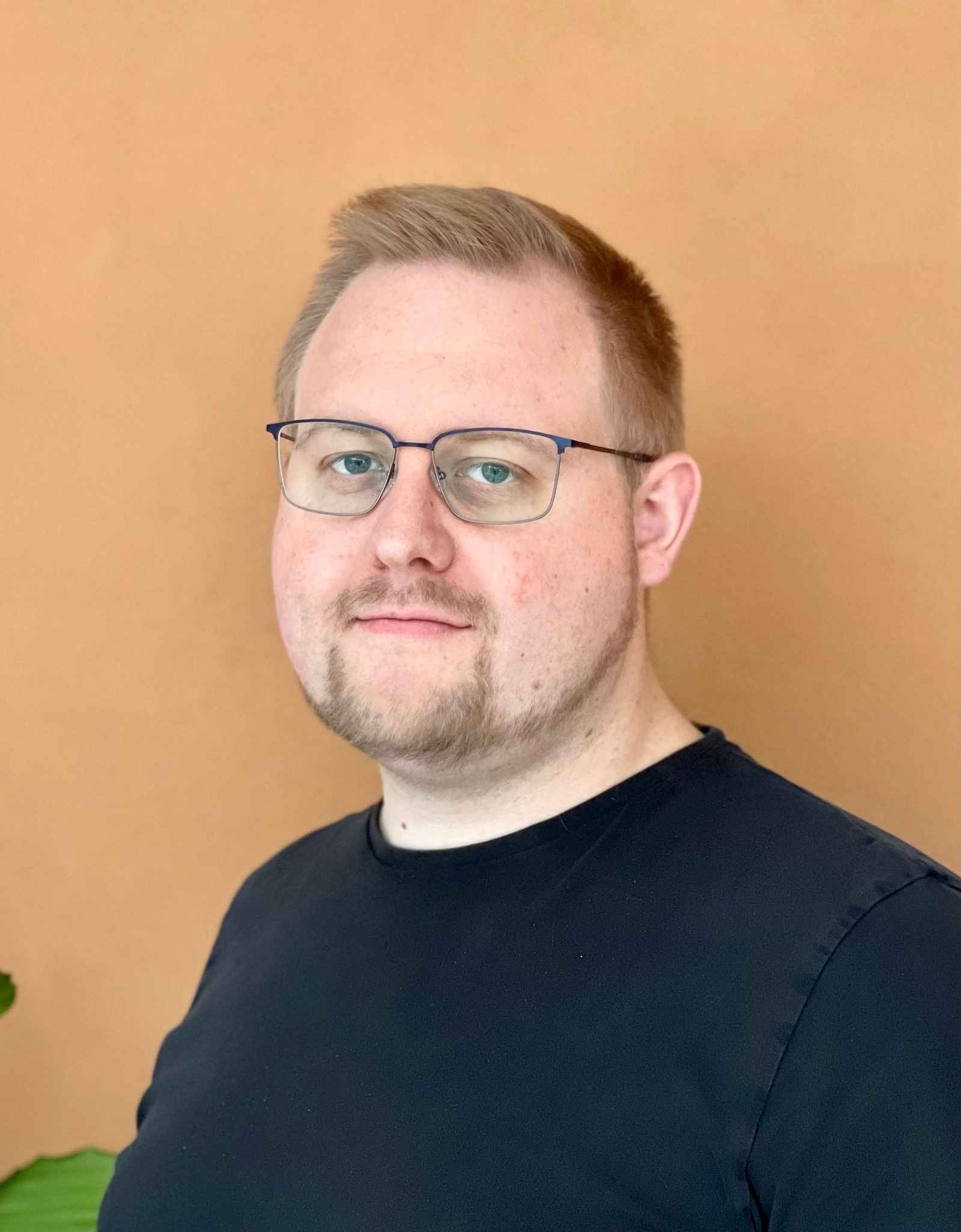 Programming (PLC, HMI, SCADA)
Our long time experience with electrical components and solutions let us choose the most affordable, flexible and durable solution.
Working with well-known companies for many years or even decades for some of them has given us a huge knowledge base to use for the benefit of our clients. Also this good and long cooperation with these companies has resulted in direct contact with the technicians and constructors who create the technology of tomorrow.
Our professional dignity and experience let us evaluate every project to reflect the best possible solution. Holding this experience in house let us evolve with new component and solutions for further optimization in the future.
We are not limited to one supplier, and if customers use a specific brand or product line, we adapt to these needs whenever possible. A variety of solutions with other brands are made by us over the years.
Thorough exploration of the idea
Tailored idea development and prototype build
Evaluation and correction
Optimizing and final adjustments
Office
MCK Automatik
Industrivej 29, 6240 Løgumkloster
Hours
M-F: 8am - 10pm
S-S: Closed
Tel. +45 73708100
Mob. +4581405393