Aurora
Dali Daylight control. Color and strength!
Dali control of dual lightstrength and color in a box.
Aurora makes it simple to connect your daylight controller to Dali equipped armatures. Lightstrength and colortemperature curves can be converted simple and direct from control gear to armatures.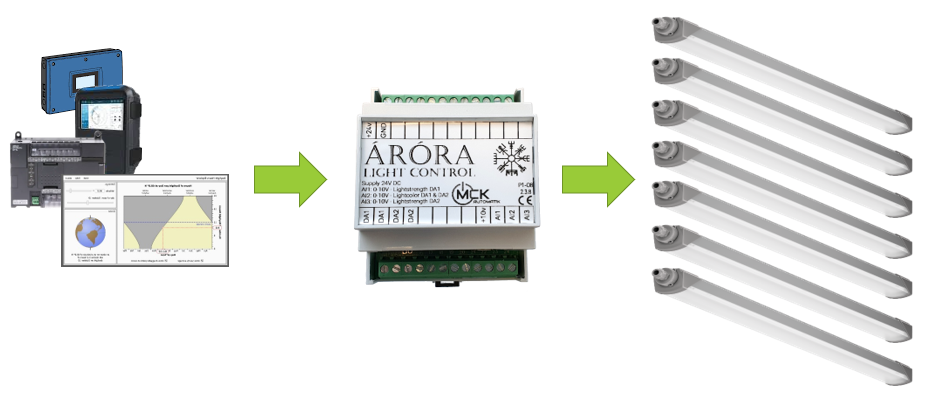 Send curves and values directly from controlgear to the Aurora and it will be translated to DALI commands to control the armatures.
Office
MCK Automatik
Industrivej 29, 6240 Løgumkloster
Hours
M-F: 7 am - 4 pm
S-S: Closed
Tel. +45 73708100
Mob. +4581405393